The Women in Construction Conference is the East Coast's premiere forum for education, professional development and networking for women in the construction industry. Since 2006, the conference has provided an avenue for younger women to learn from senior executives and industry professionals, and offers networking and mentoring opportunities to all attendees. More than 500 men and women attend the event each year. Representing every discipline, the attendees include general contractors, subcontractors, developers, architects, engineers, as well as representatives from trade associations, nonprofits, construction consulting companies and law firms from across the U.S. and Canada. Over the years, the feedback has been enthusiastic, heartfelt and consistent: "The Women in Construction Conference is an incredible experience!"
Serve as the Chief Program Officer of a $500k annual budget

Manage organization's efforts and coordinate annual conference, plus ad-hoc Stewardship and Mentorship events

Liaison between Executive Board, Board of Directors and Various Committees (Programming, Sponsorship, Registration, Mentorship, Stewardship, Scholarship, Raffle, etc)

Conference Attendance: 300+ attendees (2018), 450 attendees (2019), 250 virtual attendees (2020), 368 in-person attendees (2021), 522 attendees (2022), 525 attendees (2023)

Managed and executed pre-event VIP Reception (125 attendees in 2022) Note: This piece of the conference was retired in 2023, as a way to save money

10+ hours of programming and content

Manage website and social media presence

Assist in establishing short-term and long-term objectives and creation of leadership positions and membership expectations

Developed succession plan and lead organization through the first executive leadership nomination and voting process

Maintain and update organizational documents including bylaws, governing articles, SOPs, etc

Featured on the Mothers In Construction podcast, Episode 59 - Creating Legacy. Listen here. (April 2023)
Published an article for Women in Construction Week - March 2021 High Profile Magazine Article

Bloom Here, Inc is a nonprofit organization that cultivates equitable opportunities for upward mobility, creating resilient individuals and thriving communities. Bloom serves over 11,000 affordable housing residents living in various communities across the country.
Garchik Consulting will assist by providing ongoing website and social media support and by consulting on prospective partnerships, board management, communications, marketing strategies and events.
Helped launch the website 

Developed strategic plan, briefing packet for stakeholders, one-page overview or snapshot of organization and other collateral (event flyers, letterhead, etc)

Work closely with Executive Director to bring ideas from concept stage to fruition

Attend meetings with stakeholders and participate in program development

Establish donor cultivation and stewardship plan based on best practices

Recruit prospective Board Members

Research and propose potential partnerships

Assist in developing and carrying out fundraising campaigns

Focus on social impact and ROI by identifying measurable outcomes and tracking progress to impact goals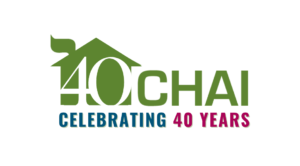 Comprehensive Housing Assistance, Inc. (CHAI) is a nonprofit organization serving the northwest Baltimore community. They have been strengthening neighborhoods for 40 years through housing and community development, so residents of all ages can thrive. #strongcommunitiesforlife
In May 2024, CHAI Baltimore plans to celebrate their 40th anniversary with a first-ever fundraising event. As a result, Garchik Consulting has been contracted for the following needs:
Project management

Fundraising and event planning consulting and support

Creation of marketing collateral, social media messaging, digital assets, etc

Regular meetings with stakeholders (board members, past presidents, staff and leadership) leading up to anniversary celebration

Vendor contract negotiation and management

Day-of event management

Creation and implementation of a stewardship plan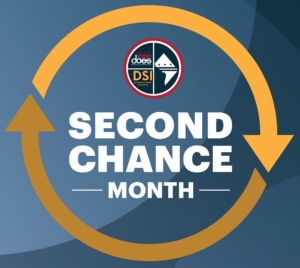 Garchik Consulting worked with MW Consulting, LLC to support four events during Second Chance Month. Nationally recognized in the U.S. since April 2017, this month is a time to address the needs and challenges facing reentry communities and to highlight their triumphs and successes as they transition back into everyday society.
The D.C. Department of Employment Services kicked off the month with a Panel Discussion on April 7, followed by a Hiring Fair at the Walter E. Washington Convention Center on April 12. Over 700 attendees came to meet with potential employers from various industries including hospitality, education, healthcare, security and construction. On April 13, DOES partnered with Mission Launch to host the first D.C. Hackathon, a convening of federal and local government participants as well as employers, entrepreneurs and formerly incarcerated subject matter experts working together to identify problems and design solutions. The month concluded with a Resource Fair & Entrepreneur Showcase on Wednesday, April 26 at DOES HQ. Ten second-chance entrepreneurs were onsite to showcase their businesses and sell products/services. Plus, over 20 government and nonprofit agencies participated and provided resources to the local community.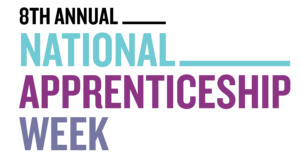 Garchik Consulting worked with MW Consulting, LLC to support four events during the 8th annual National Apprenticeship Week (NAW). The D.C. Department of Employment Services kicked off the week with an Apprenticeship Virtual Career Fair for job seekers. Tuesday's event was the Apprenticeship Works for Youth – Demonstration Event where 10 employer partners provided demonstrations to high school and college students. The following day was the National Apprenticeship Week Summit cohosted with BuildWithin at the CTA Innovation House in Washington, DC. The week concluded with a Women in Apprenticeship Roundtable and Recognition Event on Thursday, Nov 17 at DOES HQ.
NAW is a nationwide celebration highlighting how Registered Apprenticeship, a proven and industry-driven training model, provides a critical talent pipeline that can help to address some of the nation's pressing workforce challenges.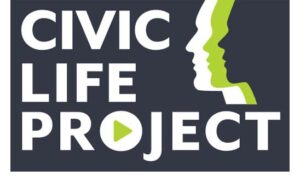 The Civic Life Project (CLP) was founded by two Emmy Award documentary filmmakers and educators as a unique educational initiative to inspire high school and college students to learn about civics and actively participate in the democratic process through documentary filmmaking. Through the annual Film Challenge, CLP promotes civic engagement and community impact.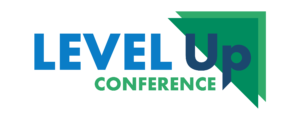 Garchik Consulting worked with MW Consulting, LLC to plan and execute the The D.C. Department of Employment Services "Level-Up: Creating Spaces for Equity, Inclusion, Partnerships and Economic Recovery" Conference, held on Thursday July 21, 2022 at the Kellogg Conference Hotel at Galludet University in Washington, DC. This conference was an opportunity for front line staff, program managers and business partners to come together to identify challenges, discuss solutions and share tools and resources to strengthen pathways to sustainable employment. 
We worked closely with the MW Consulting, LLC project team to manage all speaker coordination and logistical aspects of the event.

The American Heart Association Greater Washington Region hosts several signature events each year. The 21st annual Heart Ball gala took place on February 23, 2019 at the 5-star Mandarin Oriental hotel in Washington, DC. Funds raised support the American Heart Association's mission to be a relentless force for a world of longer, healthier lives.
Fundraising goal achieved, raised over $2.2M

Managed the Open Your Heart campaign/individual giving committee and exceeded $350,000 goal

Supported the Auction Committee and exceeded $175,000 goal

Highlights included: Comedic entertainment by Seth Meyers, a surprise $26,000 for four tickets to see a live taping of Late Night with Seth Meyers, two $25,000 matching donations, and an 82% yield on silent auction items

A flawless program from start to finish
Garchik Consulting was hired to support the 2023 Heart Ball gala on March 4, 2023 at the Salamander hotel in Washington, DC. Despite having close to 100 fewer people in the room, the event raised $1M.

Werther & Mills, LLC is a construction contracts and litigation boutique with offices in Alexandria, Virginia and Rockville, Maryland. The firm represents national and international construction companies, several Fortune 2000 clients, as well as many local DC-area businesses and government contractors. In addition to construction-related litigation, Firm attorneys have extensive experience in complex commercial litigation, government contracts, white collar criminal defense, intellectual property, and media and First Amendment law.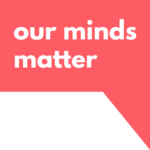 In 2020, the Josh Anderson Foundation and Our Minds Matter merged to create one unified voice under the Our Minds Matter (OMM) moniker. The mission remains the same - to work together toward a future where no teen dies by suicide. OMM is a student-led movement which equips students with the resources and tools to change school culture around mental health.
Click HERE to see the in-depth evaluation and results from Fairfax County Public School OMM club leaders and members for the 2018-2019 school year. Review OMM's 2021-2022 Impact Report here.
Provided operational support through rebrand and name change

Devised new initiatives and modified programming to promote collaboration and connectedness across OMM clubs

Developed a strategy for addressing possible gaps in recruitment, retention, leadership development/elections, and knowledge transfer

Analyzed student and club sponsor feedback to determine and communicate best practices

Drafted and implemented formal policies and procedures for clubs, including student leadership roles and responsibilities

Assisted with creation and launch of Junior Board (J2AF), thereby expanding brand reach and support of OMM mission and fundraising goals

Pre-event planning and day-of event coordination for annual gala event.

In 2022, Our Bright Night: Celebrating 10 years of OMM took place on December 9 and raised $150k with 180 in-person attendees. 

In 2021, OMM hosted an in-person community event focused on students and club sponsors. A recording of the event was made for those who were unable to attend. Though fundraising was a secondary objective in 2021, OMM still raised almost $60k.
In 2020, we pivoted the in-person gala to a virtual experience (Dec 9, 2020) - Click HERE to watch the event. OMM's goal was to raise $50k in one night and we exceeded that goal!

2019 Results:

Record-breaking fundraising success, over $125,000 raised to end teen suicide

180 attendees

30 auction packages

Survey feedback recorded 100% satisfaction regarding Garchik Consulting's organization of the event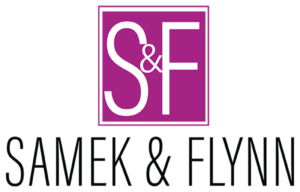 Samek & Flynn, LLC is a business, health, corporate, wills, trusts and estate law practice. The firm was formed to offer its clients creative, competent, and compliant solutions to business and legal issues. Samek & Flynn provides a broad spectrum of services to business and corporate clients, individuals, and non-profit organizations. The firm is based in Rockville, MD.

MRK PARTNERS INC (MRK) is a privately held real estate investment and asset management company specializing in the acquisition, repositioning, and preservation of affordable housing. MRK's portfolio currently consists of projects located throughout California, Florida, Maryland, Virginia, and the Washington DC metro area. In building its portfolio, MRK seeks to diversify across core, value-add, and opportunistic assets. Their guiding principle is socially responsible development.
Consult on creation and management of nonprofit arm, Bloom Inc, which is focused on providing access and opportunities for all residents

Participate in monthly IMPACT Committee meetings and assist with development of internal DEI policy and guidelines

Facilitated COVID-19 fundraising campaign to support approximately 11k residents across 20 affordable housing projects (Over $50k raised)

Communicate directly with property management staff and work to fulfill resident needs

Create print and digital media, plus marketing collateral and other project-specific content (Holiday Cookbook)

Provide ongoing consultation on website, on-site programming and resident services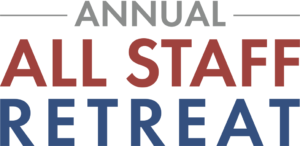 Garchik Consulting worked with MW Consulting, LLC to plan and execute the Annual All Staff Retreat, held on Friday, September 27, 2019 at Trinity University in Washington, DC. This retreat was established to advance the Government of the District of Columbia's Department of Employment Services' Vision Forward plan. 
We worked closely with the MW Consulting, LLC project team to manage all logistical aspects of the event as well as the procurement and content delivery of the Emcee and two keynotes. 
Six Key Focus Areas:
1. Promote the District's Human Capital
2. Align Workforce with Education
3. Create Equity and Access
4. Achieve Excellence in Service Delivery
5. Operate Smart and Effective Systems
6. Provide Best-in-Class Customer Service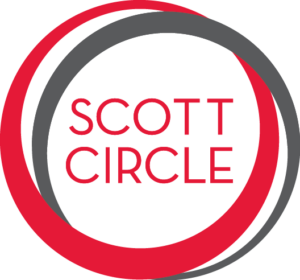 Garchik Consulting Solutions (GCS) worked alongside Scott Circle Events (SCE) to plan two February events for a prominent Washington think tank and global nonprofit organization committed to realizing a free, just, and equitable society. Both meetings took place at the Grand Hyatt Hotel in Denver, Colorado and focused on education policy and best practices.
We coordinated travel arrangements with the organization's preferred travel agency and provided logistical and programmatic support to ensure a productive and seamless experience for all parties. Working with the SCE team, we led weekly check-in calls and took the lead on communicating necessary details and advance readings to all meeting attendees.
GCS worked directly with the hotel's Event Planning Manager, banquet staff and audio visual team. Additionally, we handled bookings and payments, organized two offsite receptions, and researched and presented recommendations for third-party vendors.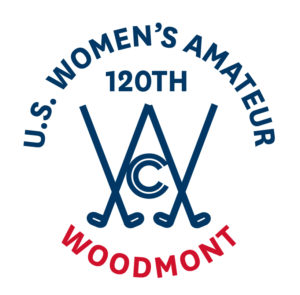 In August 2020, Woodmont Country Club in Rockville, MD hosted its first USGA Championship, the 120th U.S. Women's Amateur. This week-long tournament required several years' lead time to coordinate. Country club members, local businesses and community leaders assisted with financial and in-kind support.
The U.S. Women's Amateur Championship was first conducted in 1895 as one of the USGA's first three championships. It is open to female amateurs who have a Handicap Index® not exceeding 5.4. Notable champions include Juli Inkster, Glenna Collett Vare, Patty Berg, Babe Didrikson Zaharias, JoAnne Gunderson Carner, Carol Semple Thompson, Beth Daniel, Danielle Kang and Lydia Ko. Sophia Schubert, of Oak Ridge, Tenn., won the 2017 Women's Amateur at San Diego Country Club in Chula Vista, Calif.
The 2020 U.S. Women's Amateur was the 23rd USGA championship in Maryland. The last USGA championship conducted in Maryland was the 2011 U.S. Open at Congressional Country Club (Blue Course) in Bethesda, won by Rory McIlroy. The championship was the third U.S. Women's Amateur to be held in the state of Maryland – Katherine Harley won at Chevy Chase Club in 1908 and Barbara McIntire won in 1959 at Congressional.
Friday's match play (August 7, 2020) was the most-watched weekday telecast in #USWomensAm history! See the Media Report for more highlights from the championship.
Reviewed and updated all processes and procedures based on a new playbook for safely hosting the championship during a pandemic

Developed event-related marketing collateral for print and digital publishing (General Info Flyer)

Created branded templates and content

Communicated and worked with Woodmont staff, third-party vendors, USGA and other stakeholders

Assisted with general oversight and committee management

Updated WCC website with championship-specific information
Provided fundraising ideas and support (Letter to Members 1913 Club and Electronic Version - Woodmont 2020 Supporter Brochure)
Interviews and Articles
Feedback from Championship Co-Chairs: "We both agree that the best decision we made as co chairs of the Women's Am, was our decision to work with you. You are a tremendous asset and we are so grateful for the job you have done and continue to do. Thank you!!!!"

Note: The firm dissolved on July 1, 2023. Samek, Werther & Mills, LLC is a boutique business, litigation (civil and white-collar criminal), construction and government contracts law practice. The firm endeavors to provide pragmatic solutions, reasonable billing structures, and much-needed personal attention and counseling to clients. The named partners collectively have more than 100 years of legal experience.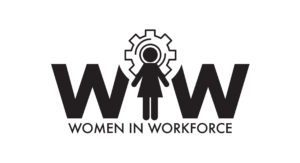 Garchik Consulting worked with MW Consulting, LLC to plan and execute the Inaugural Women in Workforce Conference, held on Thursday, July 25, 2019 in Washington, DC. This conference was established to advance the Government of the District of Columbia's vision for women in the workforce and for District residents to receive a fair shot at economic prosperity and a pathway to the middle class.
We worked closely with the MW Consulting, LLC project team to manage all aspects of the programming, from determining the topics and trajectory of discussion, to identifying and securing talented speakers. The support we provided received rave reviews from our collaborators and from conference attendees who praised the structure, discussions and program flow - all areas managed by Garchik Consulting.
150+ attendees

20 speakers, 2 panels, 3 breakout sessions, 1 keynote address

Emphasis on diversity and inclusion, the workplace of the future, risk-taking and entrepreneurship and government leadership

92-percent of survey respondents rated the keynote address on "The Power of Diversity and Entrepreneurship in Tomorrow's Workforce" as "Excellent"

78-percent of surveyed attendees responded "Excellent" when rating the topics and content as a whole
"The diversity, breadth and variety of speakers was exceptional. Content was dynamic!"

"One the best conferences I have been to. Great speakers. The room looked beautiful and discussions were good as well. Whoever planned this did a perfect job. I will be back if you have it next year."

"Rating scale should be higher. This was an A+!"

"This conference was awesome! Opened my mind to a total different mindset."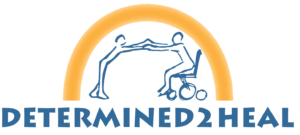 Determined2Heal helps simplify the transition into life with paralysis. They provide information and advice for people with spinal cord injuries, their families and friends. In addition, they host rehabilitative adventures.
Josh Basile founded the organization in 2005, after suffering an injury and becoming a C4-5 quadriplegic. Determined2Heal was established with the goal of helping to simplify the difficult transition into the spinal cord injury world for the injured and their support teams.
SPINALpedia.com falls under the purview of Determined2Heal. It's a website that contains thousands of expertly organized videos on life with a spinal cord injury.
Garchik Consulting is providing hands-on support to Determined2Heal in the following areas:
Establishing SOPs

Recruiting and managing a fundraising committee

Increasing the organization's annual budget from $30k to $100k

Writing and creating digital and hardcopy content

Updating web design elements

Hope for Henry is reinventing how hospitals care for seriously ill children and their families through innovative programming that reduces stress, and empowers children to be active participants in their own care.
Hope for Henry is a pioneer in incentivizing young patients to comply with uncomfortable or painful medical interventions that are critical to recovery.
Since 2013, hundreds of patients have participated in the program. All report being better motivated to take their medicine, and their parents report that their kids are happy. Their nurses and doctors routinely observe that these patients are more active participants in their own care and demonstrate increased motivation to comply with their medical directives. Hope for Henry has partnered with pre-eminent child life researcher Judy Rollins to study the impact of the program on patients at Children's National and MedStar Georgetown University Hospital.
Manage and oversee all logistical, fundraising, administrative and volunteer aspects related to the 9th Annual Hope for Henry 5K to Make a Kid's Day Race (May 5, 2019)

Recruit race participants

Introduce new individual donors and corporate sponsors to the organization, coordinate major gift prospect cultivation event on June 4, 2019

Collaborate with outside vendors

Work to grow race by 100+ participants and 40% revenue [Note: Recruited 50+ new runners and raised $80,000]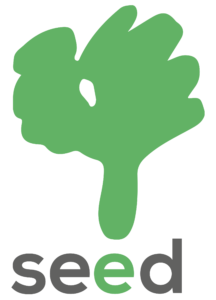 SEED is working to promote Social, Educational, and Economic Development and promote humanitarian assistance in Iraqi Kurdistan.
SEED Foundation, a local registered charity in Erbil, the capital of Iraqi Kurdistan, was founded in 2014 by Sherri Kraham Talabany and Tanya Gilly-Khailany. SEED Foundation's Board of Directors is made up of international women with expertise in a range of professions who are all committed to Kurdistan's equitable, sustainable development and to addressing the humanitarian challenges Kurdistan faces today.
SEED for Change, is a 501(c)3 non-profit organization registered in Washington, D.C. SEED for Change's focus is to increase public awareness in the U.S. and raise support and funding for SEED Foundation's work in Kurdistan. The U.S. Board of Directors represent an experienced group of philanthropists, policy-makers, and Kurdistan experts.
Advised U.S. Board of Directors on best practices and helped implement standard operating procedures

Facilitated quarterly board meetings

Provided logistical support and expertise on volunteer recruitment, cultivation and ongoing stewardship

Consulted on and provided day-of support for annual Gala in DC (2018 Gala Facebook Photo Album)
Created content for social media

PR and marketing guidance

Strategic planning for future growth and expansion

Wrote and edited copy as-needed

EDUCATION TRANSFORMS. We partner with local communities in rural Haiti to expand opportunity through education. We consider education to be the key to unlocking the potential of all Haiti's children. Education today will give Haiti's children the tools to create a better tomorrow.
Facilitated inaugural board retreat

Assisted with development of organizational chart and position descriptions

Created Board of Directors roles and responsibilities document

Provided guidance and suggestions as-needed

Created an environment where everyone could be heard and all ideas genuinely considered

Led focus group to brainstorm strategic plan for the future of the organization
Feedback from retreat: "I thought Jesse came to the meeting well prepared having done her homework on both our organization and its people. She did a good job of drawing ideas and thoughts from the group and making sure everyone was included and participating."
"I really thought Jesse did a fabulous job! She was personable, kept us moving, and contributed a great deal of professional knowledge about board structure, systems of implementation, and development."

Peace Love Solve believes that raising autism awareness and inspiring acceptance will lead to an understanding that being different is beautiful. They lovingly donate a portion of the proceeds from each clothing purchase to Autism Speaks. Autism Speaks is the world's leading autism science and advocacy organization. Their goal is to change the future for all who struggle with Autism Spectrum Disorders.